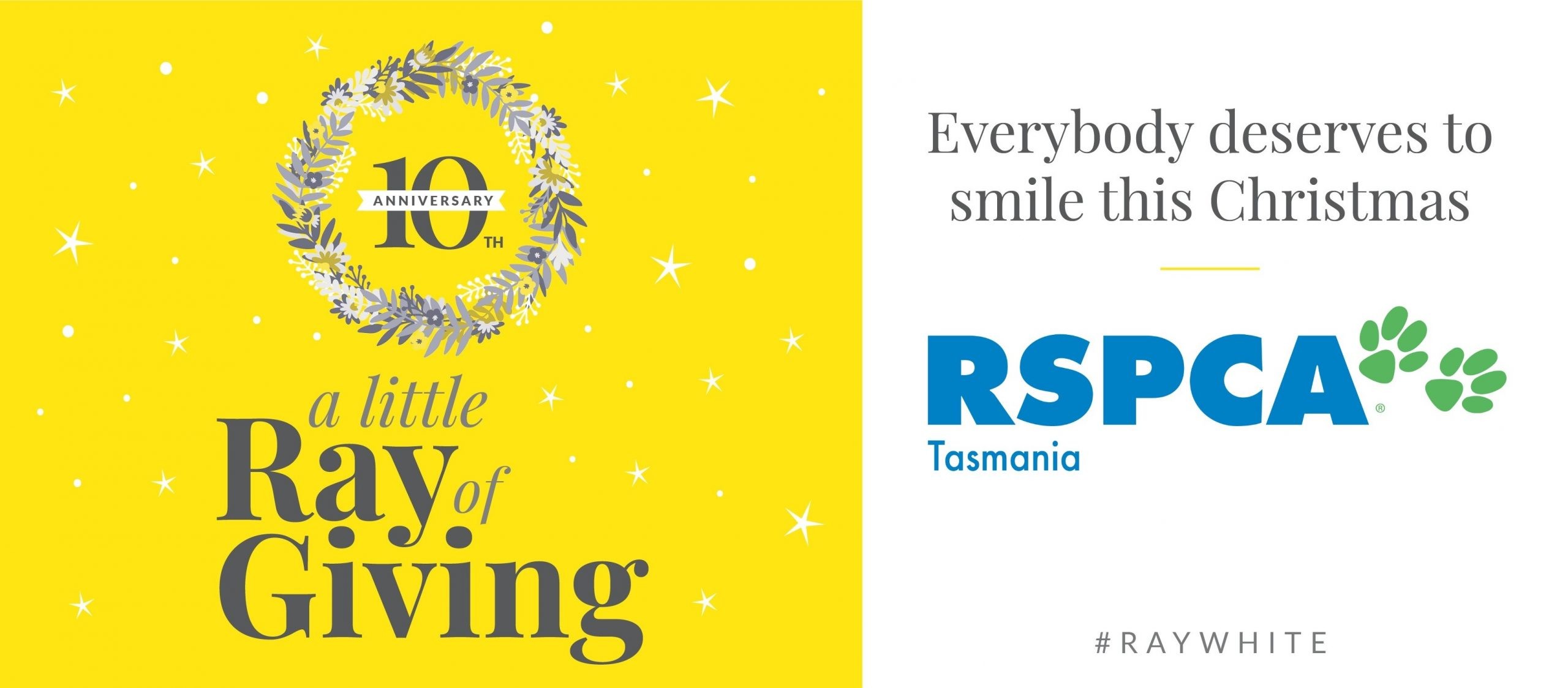 Now in its 10th year, A Little Ray of Giving is our annual charity drive – and this year we want to give back to all the fur babies in need!
RSPCA Tasmania operates an Animal Care Centre, 3 Adoption & Retail Centres and investigate complaints made to the 24 hour Animal Cruelty Hotline. We offer Safe Beds for the companion animals of people experiencing homelessness, an education program called AWARE and operate an emergency animal welfare unit to assist people in evacuation centres with their animals.
The hundreds of unwanted and neglected animals that comes through the doors each year will benefit greatly from your kind donations.
You can donate goods or funds, either in store, or monetary donations can be made online here. Please click on "yes" for fundraiser and add Little Ray Of Giving in the name section.
The goods that the RSPCA are requesting are:
– Laundry powder – enzymatic cleaners such as Biozet are always handy
– Kong toy stuffers – vegemite, peanut butter, sardines, tins of tuna
– Towels
– Toys for all animals (particularly enrichment toys such as Kong branded ones)
– Fleece blankets and flannelette bed sheets
– Dog collars for medium – large dogs
– Dog harnesses for medium – large dogs
– Dog coats for medium – large dogs
– Greyhound specific donations ie greyhound jumpers/coats, martingale collar
– Shade cloths
– Dog play equipment
– Enrichment feeding equipment (lickimats, slow feeders, wobblers etc)
– Baby wipes (for neonatal kittens)
– Trampoline beds
Together, we can make this our biggest year yet!